Is Social Media Making Us Depressed?
.
It's not a brand new, revolutionary question, but it's a question that absolutely cannot be ignored: is social media making us depressed? New research has shown repeatedly that increased time spent on social media is linked to increased rates of depression, anxiety, suicidal thoughts, and suicide, while simultaneously the average amount of time teens spend on social media continues to rise. A 2017 study in Clinical Psychological Neuroscience summed it up: "Adolescents who spent more time on new media (including social media and electronic devices such as smartphones) were more likely to report mental health issues."
Last week, I received a text from one of my best friends. "Update me on your life! I needed to delete my social media, but I don't want to miss out on what you're up to." Only a few days later, another friend texted me: "I'm taking a necessary little Instagram hiatus, but I'll be back eventually." In both instances, I didn't question their motivation for going offline – I didn't ask because I knew. We talk openly about how scrolling through our Facebook and Instagram feeds can make us feel inadequate, isolated, and inferior, and sometimes, disconnecting is simply necessary for mental health.
.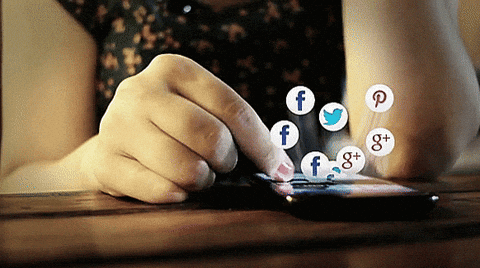 .
When I started thinking about it more, I realized something alarming: if social media is affecting us so intensely – even-keeled, adjusted, and overall happy adults far removed from adolescence – I can't imagine how it's affecting teenagers. I don't know many adults who would willingly choose to return to their uncomfortable teenage years, when they're figuring out who they are, what makes them tick, and where they fit into the world. I already compared myself to every other person I encountered as a teen, and if Instagram had been added to the mix I would've been consumed with self-doubt.
It's clear that heavy social media usage is doing harm, but what's the solution? In my opinion, that's a hard issue to deal with simply because social media can do a fair amount of good, too. In my own personal experience, it's how I've made weekend plans, connected with family living across the country, shared special news, and even found professional opportunities. It may be unrealistic or unpleasant to imagine deleting your social media accounts and leaving social media for good – or expecting your teen to do so – but there are three simple ways to reduce any potential negative side effects of the online platforms.
.
Be mindful of how your social media usage really makes you feel.
One of the best things I ever did was to spring clean my friends & followers lists on social media. While "unfriending" or "unfollowing" may seem like a petty, hostile move, I use it as a way to guard my own mental health and happiness.
We all have certain people that we follow that instantly bring a smile to our face. Maybe they post thought-provoking content or share endless pictures of their cute dogs – whatever it is, you're excited when you see they've posted something. These are the people to follow, and this is the content to consume.
On the other hand, there are accounts that always give you a pang of envy, or put you in a cynical or even mean-spirited mood. Pay attention to those feelings, know that they're valid, and simply unfollow or unfriend. Nothing against that beautiful old acquaintance who now vacations every other week and wears the most gorgeous clothing, but I realized her pictures were making me question my own worth, and who has time for that? And those sassy meme accounts might make you laugh, but is their constant snark really benefiting you?
.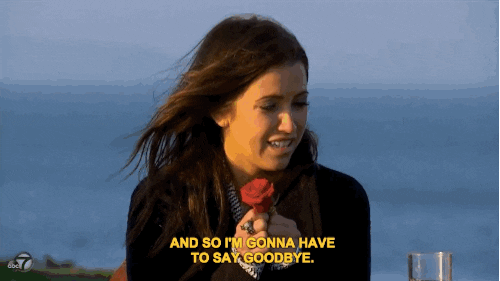 .
By being super picky about the content you consume and the photos and posts you see, you'll ensure that your social media feeds are filling you with warm fuzzies instead of uncertainty and jealousy.
.
Turn off your notifications.
It's really no wonder that we all spend so much time on our phones – after all, how are we supposed to just ignore all of those alerts and push notifications?! If you feel physically uncomfortable when you aren't able to check a notification, you aren't alone. That's why the best thing you can do is TURN THEM OFF.
.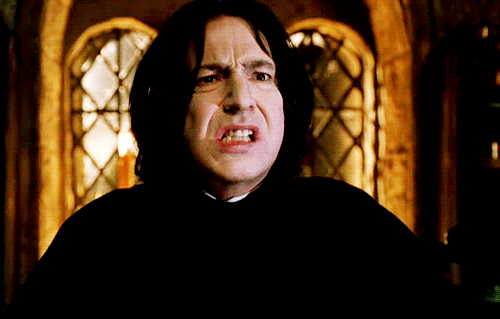 .
Here's a little secret I learned when I turned all my notifications off: I won't miss a dang thing, but I'll get to check my apps on my schedule. Previously, that glaring red notification often meant I'd mentally check out from my work or conversation. Now, I'm productive and present until I choose to sit down and open an app.
I know that it sounds silly, but ignorance can truly be bliss when it comes to our smart phone activity. Turn off your social media notifications, and start checking on things when you actually feel like it (and not a moment sooner).
.
Purposely disengage from your cell phone and laptop. 
Have you ever broken or lost your cell phone and had to go without it for a few days? I have (multiple times), and it's always the same thing: First I feel naked without my iPhone, then I slowly adjust, and finally I wonder if I really need a phone in the first place. It's so freeing! Then, of course, I get my new phone and I become addicted to it all over again.
.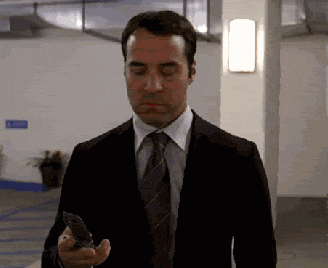 .
I'm not saying to throw your phone away or sell your laptop, but there's something to be said for setting aside long stretches of time to go without them. Next time you hang out with your friends, ditch your phone. During your next workout, unplug completely. When you head out to dinner with your family, leave your phone at home. When you give yourself time to disconnect from the Internet and connect with the people and things around you, you'll realize how unimportant so much of the social media noise really is.